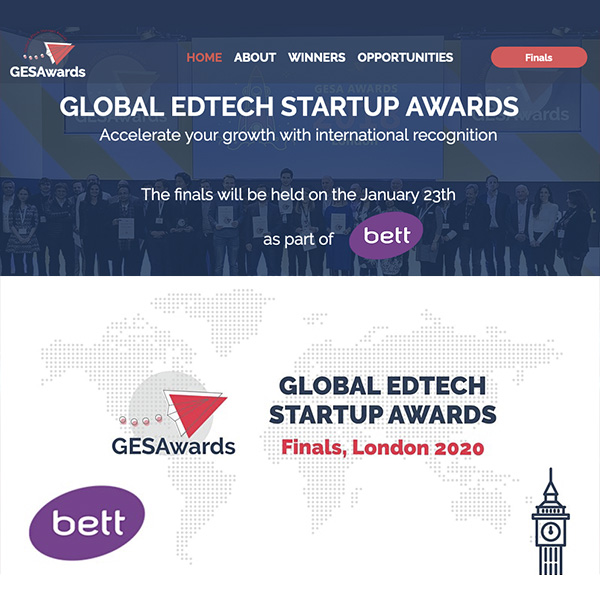 23rd January 2020 – 
The GESAwards final will take place on 23rd January 2020 at the BETT Show arena in London.
The Global EdTech Startups Awards is an initiative led by a group of important educational innovation organizations around the world.
VirtuItaly is among the 15 selected to present its own vision in the BETT Show arena at London EXCEL.