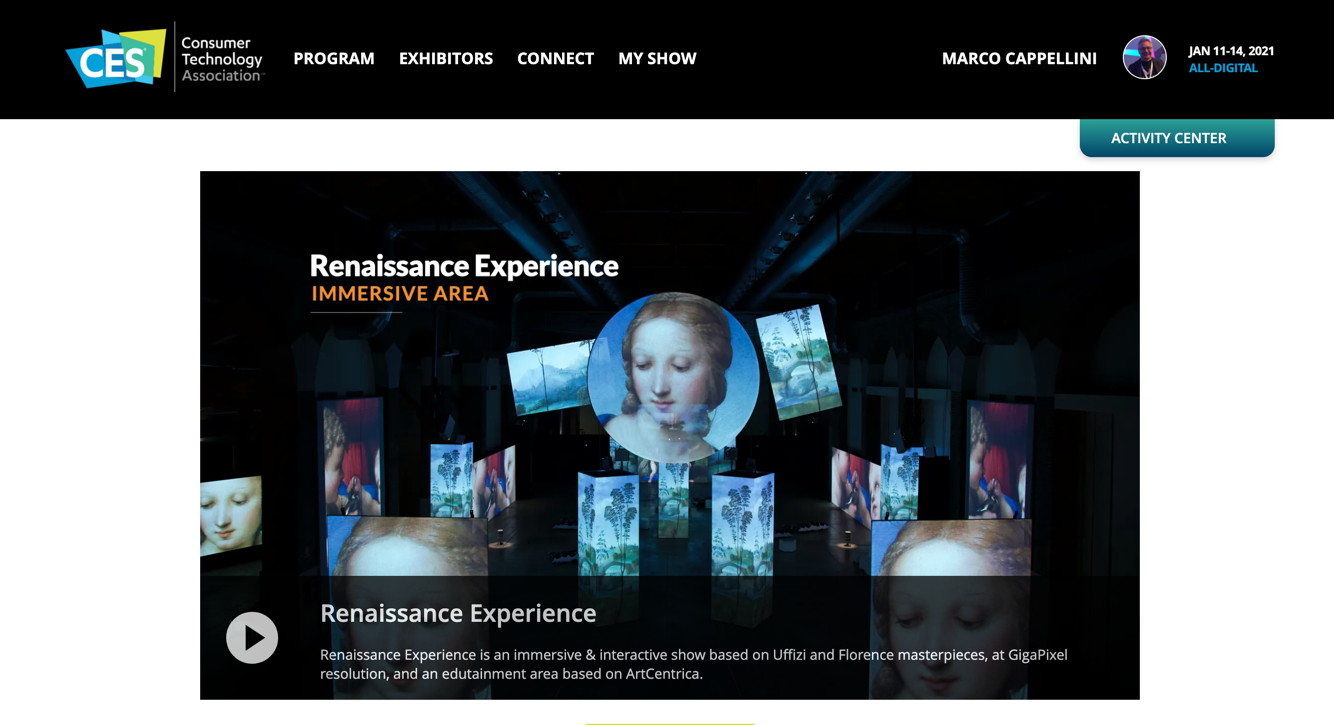 The Consumer Technology Association (CTA) is the creator of CES 2021 (https://digital.ces.tech/home), a digital experience connecting exhibitors, customers, thought leaders and media from around the world.
The new format allows participants listening to technology innovators, knowing cutting-edge technologies and latest product launches, interacting with global brands and international startups.
Our startup VirtuItaly has been selected by Italian Trade Agency to bring Italian innovation in art&creativity at CES 2021.